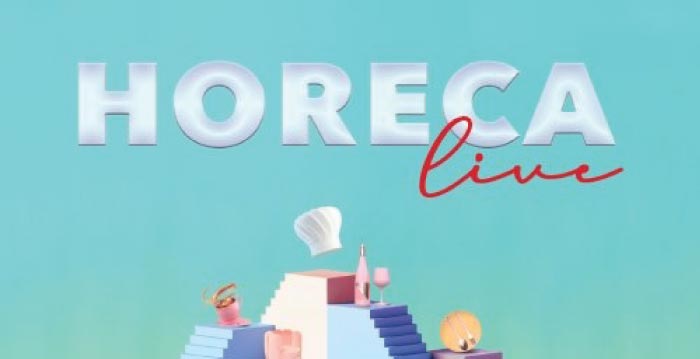 HORECA Live Lebanon to debut in May 2021
Adapting to the new normal of digital exhibitions, event organizer Hospitality Services has announced its first HORECA Live Lebanon, a virtual meeting place for the hospitality and foodservice industries. The four-day online gathering will take place from May 25 to 28, 2021. 
HORECA Live Lebanon's mission is to create an exciting networking platform for participants to connect virtually and explore new business opportunities while learning about the latest trends and innovations. It boasts two main features: an e-marketplace, where firms can their products and services; and a virtual conference area, which will host around 24 webinars and streamed sessions with top speakers from around the world. Indeed, more than 4,000 virtual visitors are expected to attend HORECA Live Lebanon in its first edition.
Randa Pharaon, HORECA's project manager, stressed the importance of such an event to bring people together and promote Lebanese products, services and franchises abroad. "Our motto is 'From Lebanon to the World,' and we couldn't be clearer. We intend to shine a bright light on Lebanese entrepreneurship and help local companies find distributors outside Lebanon."
Joumana Dammous-Salame, managing director of Hospitality Services, added: "We are stronger together. Networking and synergizing are vital, and our aim is to work around these unusual circumstances to curate an online trade event that fulfills our mission of bringing people together to share knowledge, learn and do business."
_________________________________________________________________________________
About HORECA
Hospitality Services founded HORECA Lebanon in 1994. The annual trade fair has become an essential business meeting place for the hospitality, foods ervice and beverage industries. 
Over the years, HORECA Lebanon has evolved and expanded to KSA, Kuwait and Jordan. Bringing together international chefs and experts, mixologists, restaurateurs, producers, distributors and industry leaders, it is attended by over 18,000 trade visitors, providing a vital gateway for industry leaders to network and do business in a convivial atmosphere.