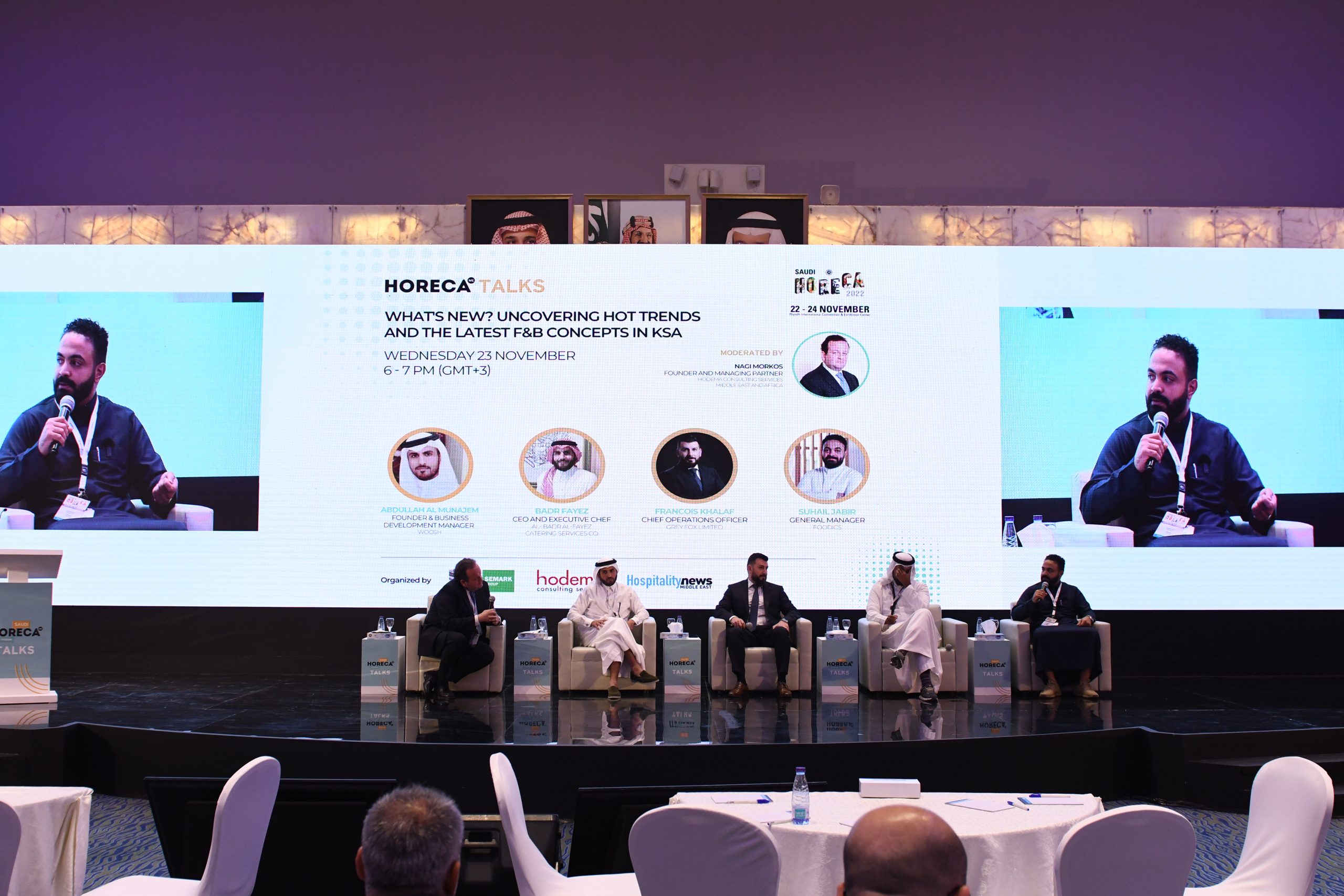 The return of KSA's largest hospitality and foodservice exhibition, Saudi HORECA Riyadh
With the support of Culinary Art Commission, Saudi HORECA is gearing up for its 12th edition on November 27, 2023. Taking place at the prestigious Riyadh International Convention and Exhibition Center, the renowned trade event will be held concurrently with Salon du Chocolat et de la Patisserie, a world-famous chocolate show that was established in Paris and is now held in more than 17 cities, including New York, Tokyo and Dubai.
Spanning 20,000 square meters, HORECA Riyadh is poised to showcase innovative products, the latest technologies and services from 350 local, regional and international companies. Indeed, more than 40,000 trade professionals are expected at the event, where they will have the opportunity to network, discover new opportunities and plan the future of their companies with prominent business owners and industry leaders.
The event will also feature exciting competitions, including culinary contests at the Hospitality Salon Culinaire and beverage challenges at the Saudi Barista Competition and the Mocktail Zero Competition. The jury will comprise more than 20 chefs and experts, many of whom will be coming from abroad.
Beside the competitions, Saudi HORECA will bring together more than 15 keynote speakers for a series of talks to tackle industry-related topics. Panel discussions will be held with hoteliers, food experts and tech firms, among others.
Joumana Dammous-Salamé, managing director of Hospitality Services, the company behind the HORECA brand, said: "We are thrilled to announce that chef Guillaume Gomez, Personal Representative of the President of French Republic for Food and Gastronomy, will be with us for the occasion and to confirm the presence of high-profile figures, such as chef Thomas A. Gugler President of the World Association of Chefs' Societies (WACS).
Jad Taktak, CEO of Semark, the organizing company in Riyadh, said: "Riyadh has reinforced its status as a robust hub, a leading international player and an attractive option for global brands and hospitality and foodservices stakeholders."
For more information and updates about Saudi HORECA Riyadh, please visit saudihoreca.com.
Saudi HORECA Riyadh, 27 to 29 November at Riyadh International Exhibition and Convention Center.
Editors note:
Established almost 30 years ago HORECA, the renowned annual business meeting place, brings together an impressive array of distinguished brands, experts and international personalities from the vibrant worlds of hospitality and foodservice. Over recent years, HORECA has cemented its strong presence in the GCC, particularly within the Kingdom of Saudi Arabia.
Besides Riyadh, HORECA also takes place annually in Jeddah, as well as in Beirut, Kuwait, Amman and Muscat.