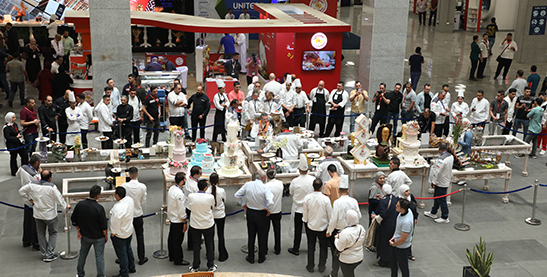 HORECA Jordan on the horizon
HORECA Jordan's ninth edition is set to take place from October 17-19, 2023. Here's what to expect from the popular hospitality and foodservice trade show.
As a key meeting place for industry professionals, HORECA Jordan is gearing up to welcome hospitality and foodservice companies, hotel operators, chefs and investors from across the region and beyond to Jordan International Exhibition Center in Amman. It is anticipated that around 9,000 visitors will attend the show to connect and do business with 120 local and international exhibitors.
In true HORECA Jordan fashion, the trade show will be held under the patronage of the Jordanian Ministry of Tourism and Antiquities and is organized in cooperation and with the support of the Jordan Tourism Board, the Jordan Hotel Association and the Jordan Restaurant Association.
Thuraya Husseini, chairperson and CEO of Lawrence & Husseini Consult, HORECA Jordan organizer, said: "As always, we are thrilled to be hosting HORECA Jordan and to bring together industry players from around the world. The event is an excellent place for people to network and find opportunities to work together."
Apart from the exhibition area, HORECA Jordan will host a series of culinary competitions aimed at identifying and rewarding young talents. The contests will be judged by international chefs. Other events include the Bed Making Competition, Barista Competition and Art of Service Competition.
Joumana Dammous-Salame, managing director of Hospitality Services, the firm behind the HORECA Network, said: "HORECA serves as a business meeting platform. We are looking forward to celebrating the best of Jordan's hospitality and foodservice industries and to bring together professionals to discover the latest trends, new products and more."
horeca-jordan.com